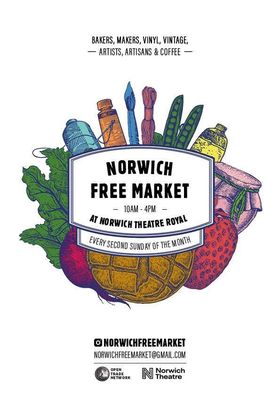 Although very much in line with the rules and concept of the traditional English market, the Norwich Free Market was specifically inspired by the model of the Islamic Market in Madina at the time of the early Muslims. A time when the market was most certainly the lifeblood of the community. The first bastion of both social welfare and wealth creation. The basic premise being that no participation fee or charges for space are levied on traders, thus giving local people the opportunity for free and unhindered access to engage in, and make a living, from trade and commerce.
With the continuing demise of the UK high street, anxiety over withdrawal from the EU, the repercussions of pandemics & lockdowns and a general economic downturn, then never before has such an initiative been so appropriate and timely. A way to stimulate trade and give wealth creation opportunities to local residents including small business owners. Thus enabling people to make meaningful choices and take take positive actions that will benefit themselves, their families and their communities.
This is why this concept of the Open Market is known as the "King of All Social Enterprises".
read more about the concept and social benefits of the Open Market here
Market Details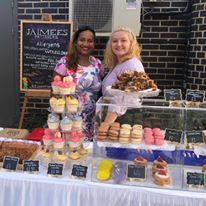 The Norwich Free Market is a project of the Open Trade Network, in partnership and led by the Ihsan Mosque and Islamic Centre in conjunction with Theatre Royal Norwich and Norwich Wellbeing Centre (Community Life Enterprises). Additionally with a very active and resourceful group of individual volunteers.
Venue/Location: Theatre Royal Car Park and Norwich Wellbeing Centre (rear garden adjoining theatre car park)
Entrances on: Chantry Road or Theatre Street (via Theatre Royal main entrance)
Date and Time: Second (2nd) Sunday of every month, 10am – 4pm
The gardens of the Norwich Wellbeing Centre are also used to promote local musical and artistic talent as part of our own Norfolk Unsigned initiative that provides entertainment during each market.
follow Norwich Free Market on Instagram
How To Be Part of the Market
To be a part of Norwich Free Market. In the first instance send an email to norwichfreemarket@gmail.com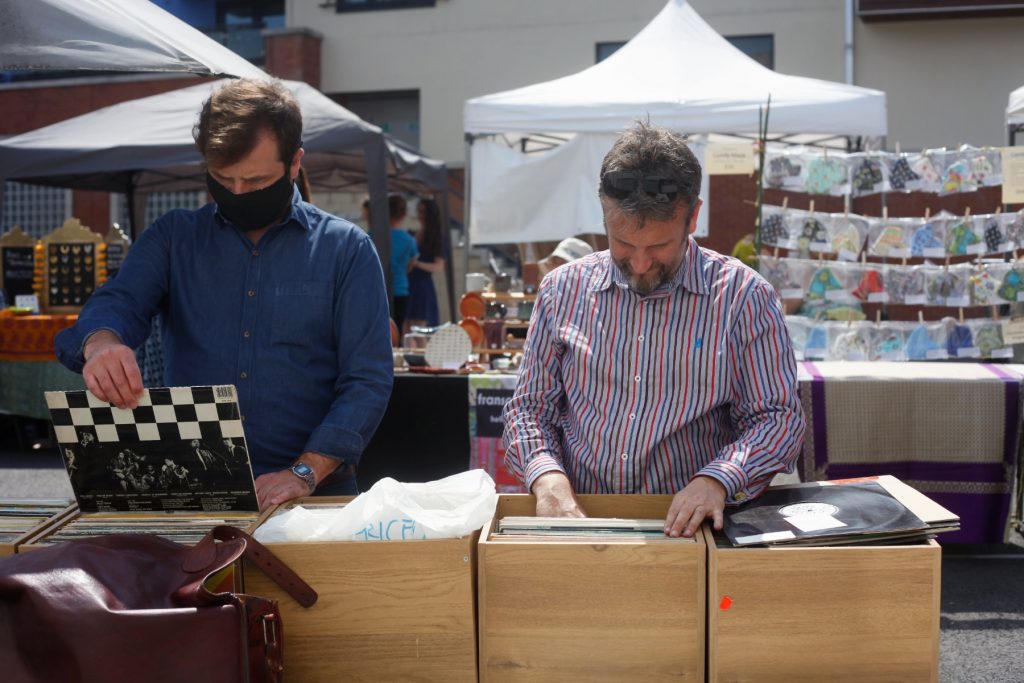 For each market a date and time will be declared indicating when traders can apply to be part of that specific market date. Applications received before that time will not be considered. You can apply by direct email (norwichfreemarket@gmail.com) or using the form at the bottom of this page.
After that:
Applications will be considered on a first come/first served booking basis;
Successful application/selection will be confirmed directly to traders;
Traders will have 48 hours to provide proof of appropriate insurance, licenseses or any other information requested. Otherwise your spot may be re-assigned without further warning;
You may be assigned to confined to specific area(s) of the market depending on what goods you are selling;
On the day of each market the first to arrive of confirmed traders will have priority choice of where to setup their pitch;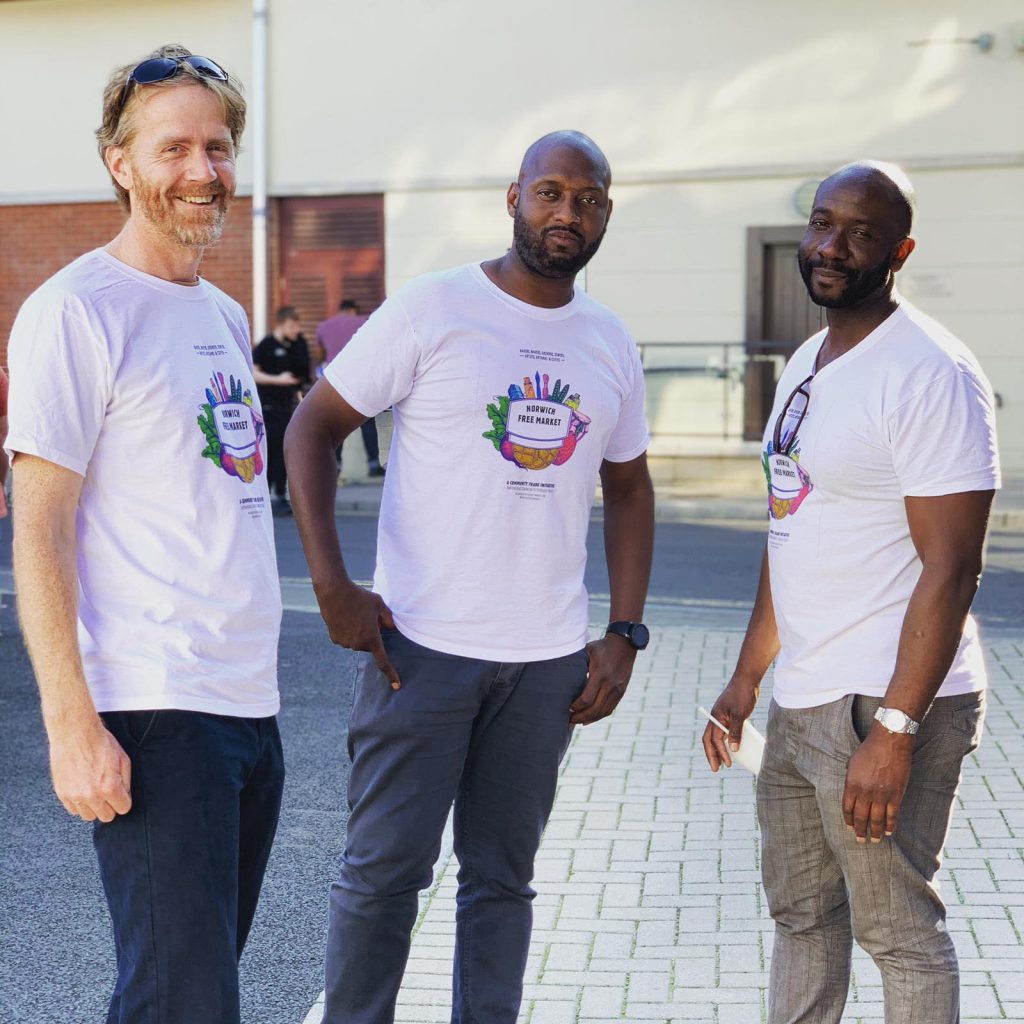 NB: Traders may be asked to consider the use and acceptance of specially minted Silver Dirhams coins as payment for goods and service after an appropriate onboarding process.
Ways To Support The Norwich Free Market
At the moment everything is supported by the hard work of an organising team and other volunteers and supporters who understand and believe in the concept of what we are trying to achieve. However, we are looking for longer term and more substantial support to help this project reach its full potential. There are a number of ways you can give support.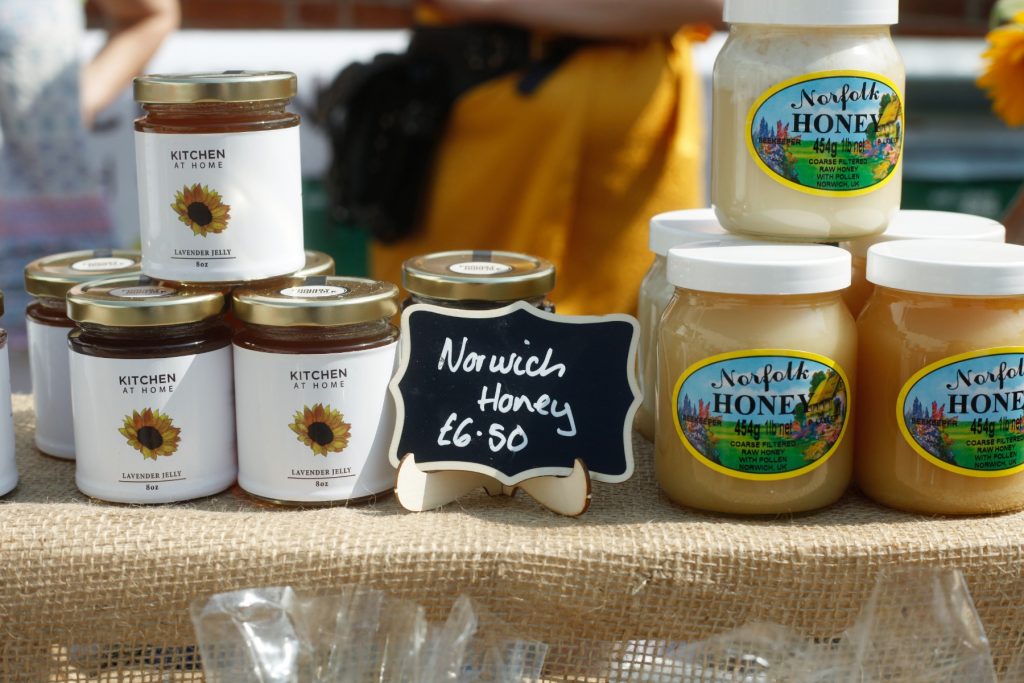 Volunteer: Turn up on the day and speak to someone or send an email at any time.
Spread the word: Whether word of mouth, social media or some other way, simply spread the word and bring along your friends, families and colleagues.
Follow: Norwich Free Market on Instagram
Use and Accept the Silver Dirham coin: A three gram (3g) silver coin specifically designed and minted to be used in the UK for the payment of goods and services.
Become a Sponsor: We expect a lot of publicity to be generated around the market including the buzz around new entertainers and entreprenurial opportunities for youth. We are happy to discuss innovative ways to collaborate.
Donate: You can send a donation straight to the Open Trade Network bank account – Sort Code 206253, Account No, 70087777 using a payment reference beginning NMFD. You can also swing by on the day of the market and leave a cash donation or even give via Paypal. All will be very much appreciated and put to good use.
Market Rules
NB: All traders MUST acquaint themselves with the full written rules of the market that can be found HERE. Helpers, volunteers, staff and visitors are encouraged to do the same.
In general, normal market trading rules apply, as well as principles of fairness and common decency. Additionally, legal requirements such as having appropriate public liability insurance cover, and any required licenses, memberships, permissions and permits must be adhered to.
It should also be specifically noted that:
At the end of each market day traders must take away all rubbish and your pitch and surrounding areas left completely clear.
You should also note the very specific prohibition of selling pork and alcohol products at the Norwich Free Market.
Other Points:
Although the market is free and non-local traders are welcome, the organisers reserve the right (at their discretion) to level a charge to visiting traders (from outside Norfolk) as well as specific food stalls.
At some markets, and at the organiser's discretion, a small groups of pitches may be reserved to commemorate special occassions or facilitate specially invited visiting groups of traders.