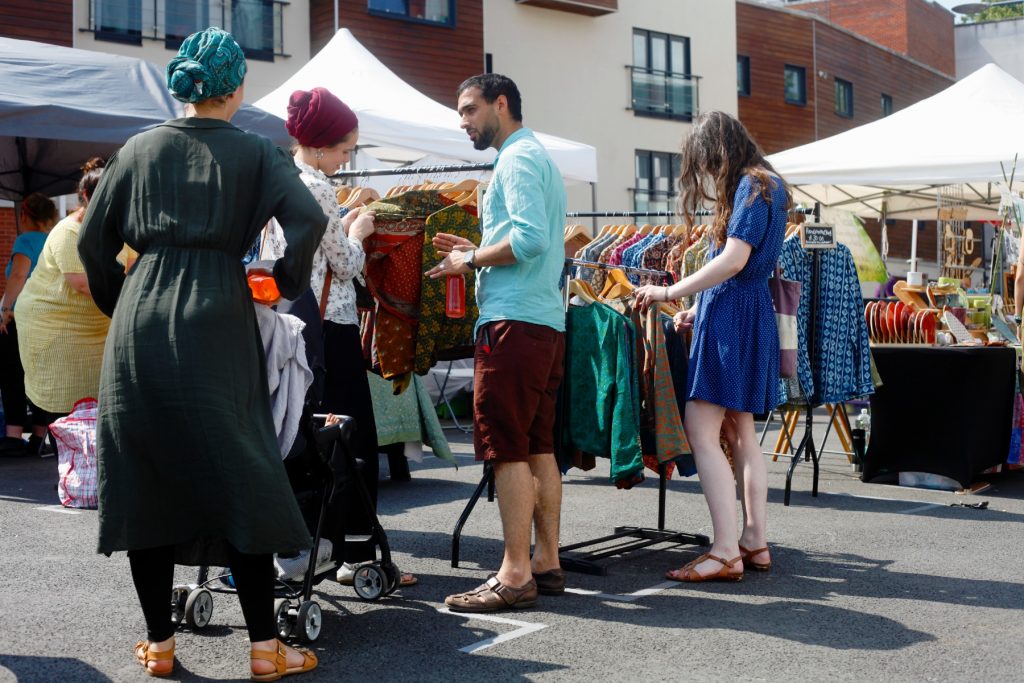 Bradford FREE MARKET is the latest in a line of UK Open Markets that are set to transform the lives of many people for the meter across the UK.
Significantly, the concept of the Open Markets twins the best aspects of the traditional English marketplace with with the communal principles of the original Islamic market model in Madina. Thus a place that simultaneously tackles unemployment, poverty and isolation while promoting entrepreneurship along with wealth creation and distribution.
The key principles of the Free and Open Market are that local traders do not pay to trade (pitches are free), as much as possible participation is based on a first come first served basis, unjust trading practices are discouraged and the use of barter transactions and alternative currencies is facilitated.